ABOUT YOUTH BOXING
RF Youth Boxing, Inc. is a 501 3 (C) designated charitable organization that has been a part of the Lower Fairfield County community for more than ten years. Our mission is to empower, encourage, and equip our youth with essential life skills through the art of boxing. Boxing is a rewarding and challenging sport. Our goal is to provide a SAFE and FUN environment. The exercises, movements, and drills taught in our programs challenge the whole body – both mentally and physically. We teach coordination, balance, agility, accountability, and confidence, which translate to just about any sport your child may play. We develop the whole child.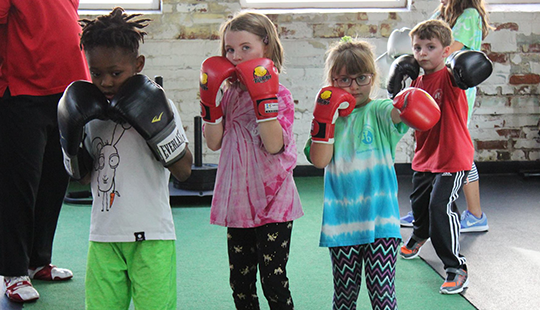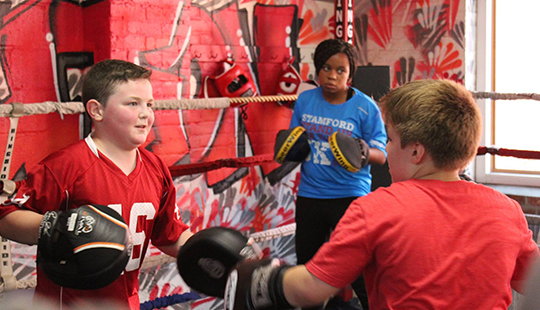 RF YOUTH AFTERSCHOOL PROGRAM
RF Youth Boxing is an afterschool recreational program for ages 8-18. The program introduces the fundamentals of boxing and overall fitness training. RF Youth Boxing provides a supportive environment for our youth to grow through the values of boxing.
Classes include cardio calisthenics, shadow boxing, bag work, and basic self-defense. Expert coaches teach youth about stance, guard, movement, combinations, and more. The program is a space where confidence and work ethic is built – and to have fun!
The program operates September – June,
Mondays, Wednesdays, & Fridays 3-4 PM Ages 13-18
Monday, Wednesday & Friday
4-5 PM Ages 8-12
*Additional days may be added. Update will be made if adjusted*
RF Youth Membership – Monthly fee of $80
Scholarships are available to eligible students​.Click the button to submit a scholarship application.
RF YOUTH BOXING SUMMER PROGRAM
A fitness inspired summer program promoting wellness, fostering community, encouraging independence, and having fun.
Operates six weeks in the summer, July through August.
Ages 11-17
Hours – 9 AM – 1:30 PM
Cost – $250 per weekScholarships are available
Trips included.
WHAT ARE YOU WAITING FOR?
3 PERSONAL TRAINING SESSIONS & 2 WEEKS OF UNLIMITED CLASSES FOR $399
for $139.99
3 45 Minute PVT Sessions
Nutrition Consultation
Goals Assessment
2 Weeks of Unlimited High Intensity Focus Boxing & Strength Classes